It's happened to most of us: you're going about your everyday business, whilst subtly showing off a new or favourite necklace, when the first thing you here is a quiet (but painful) 'pitter-patter' of beads and then lying on the ground before you is your beloved jewellery in a jigsaw-like fashion.
As I'm guilty-as-charged of never throwing anything away I like to keep these scraps for 'future DIY projects'. Due to typical teenage laziness these broken gems have built up in a little tin. Along with the fear of opening the tin and them falling out everywhere, I've never really known what to do with them so I haven't touched them.
However, over the past few weeks I've been mentally collecting ideas on what to do with them, here's a few!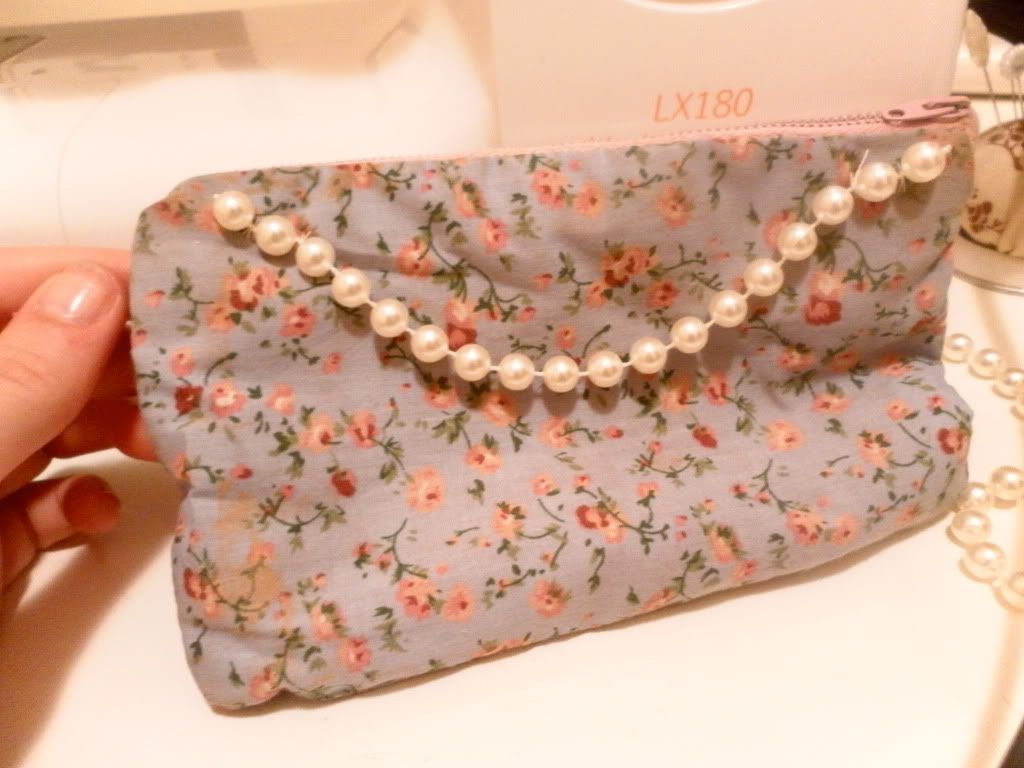 1. Brightening up an old purse, make-up bag or pencil case.
Pearls look great with girly pretty fabrics, rustic chains compliment neutral colours and gold and silver eccentric-looking pendants are perfect with plain fabrics.
Here I sewed on a broken pearl necklace using white thread to match, I left the middle pearls loose.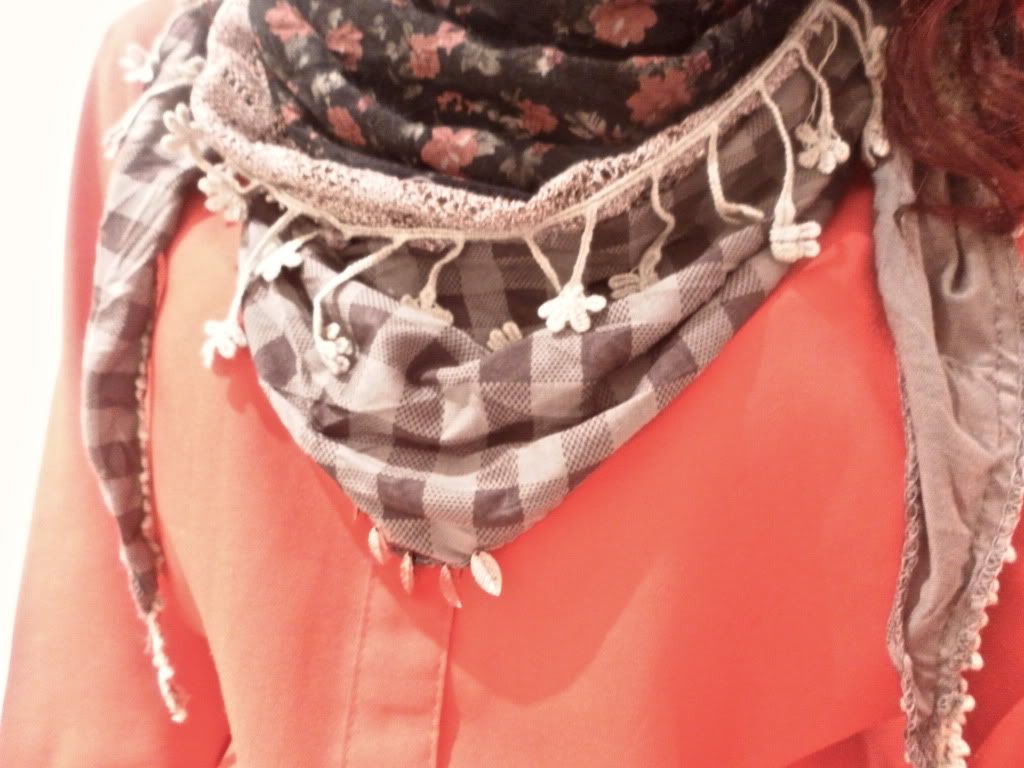 2. Edges of scarves
Adding textures to a scarf can make it appear brand new or just add a little something so its different to everything you can buy in the shops.
I added some tiny golden leaves to the end of a triangular scarf/shawl simply using a needle and thread. Make sure to use a needle with a small eye so as it can pass through any tiny holes.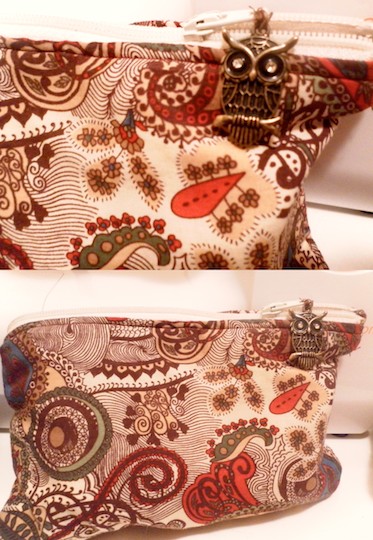 3. Zip decoration
A chain breaks and you're left with a pretty pendant with no home (sad face), the perfect place to put them is on the end of zips. Whether on clothing, purses or bags.
I took a rustic looking owl pendant (it's chain has literally disappeared!) and attached it to a zip of a home-made makeup bag using matching brown thread.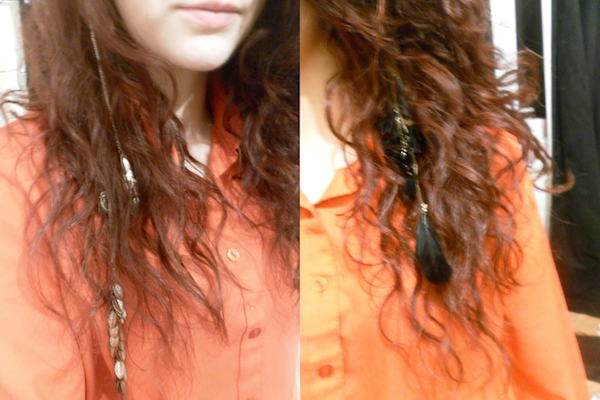 4. Hair accessories
If paired with the usefulness of tiny elastic bands, mini clips and bobby pins useless necklaces can be put to work in your hair. Feathers scream boho and the golden leaves, pictured above, are subtle but VERY pretty.
I love these types of hair accessories to wear at school: they allow you to be a little different but are discreet enough to follow those tedious school rules!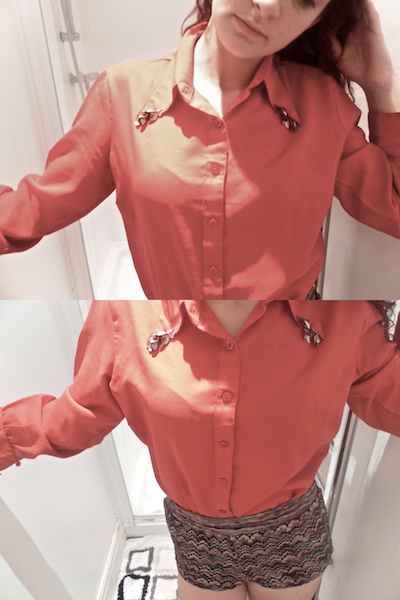 5. Collars
I love shirts, they're a definite wardrobe staple and there's so many different ways to make them stand out. Cuff links, big bold buttons, rips and tears or collar embellishment - my favourite!
Again, I've used this leaf necklace (yes it was a very long necklace aha!) to add a different texture to the otherwise rather plain shirt. I did this with a needle and thread but you could maybe try it with fabric glue.
___________________________________
Thanks so much for reading, sorry its such a long post but I've really enjoyed gathering ideas and trying out new DIY's!